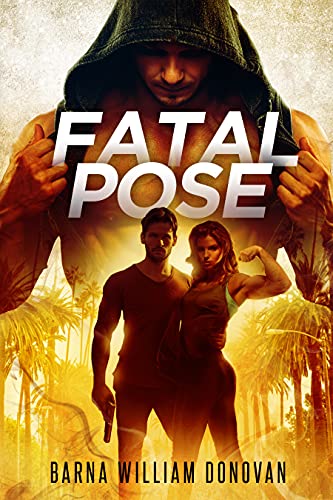 Fatal Pose by Barna William Donovan
Mystery
Release Date: September 14, 2021
Publisher: World Castle Publishing
About the Book:
MUSCLES, MAYHEM, MURDER
Venice, California: Where you'll find the hottest beaches, hottest gyms, and hottest bodies. This is where ex-bodybuilder turned private investigator, Gunnar Marino, runs his business.
The World BodyBuilding Federation: The most successful health and fitness empire in the world. But WBBF President of Operations, Laura Preston, suddenly finds herself in the middle of a blackmail scheme, with bodybuilder Brad Holt threatening to expose a shattering secret from her past.
Where two adversaries meet: After Holt dies at a contest from what appears to be a dangerously unhealthy dieting regimen, Marino is hired to look into whether or not his demise might have been the perfect act of murder. But the deeper Marino digs into the case—pressed by a personal obligation to Holt's sister—the more unsettled he is by Holt's background, questioning the morality of seeking justice for a corrupt murder victim and pursuing a prime suspect who might have been a victim herself.
A showdown no one might walk away from: Finding himself in an escalating battle of wills and wits with Laura Preston, Marino is aided by a group of athletes he employs as an investigative staff, and Dr. Erika Lindstad, his former lover and ex-bodybuilder in her own right. But the more troubled Marino gets by the case, he realizes that he has no choice but to see the investigation to its conclusion...because suddenly he and everyone he cares for are targeted for death.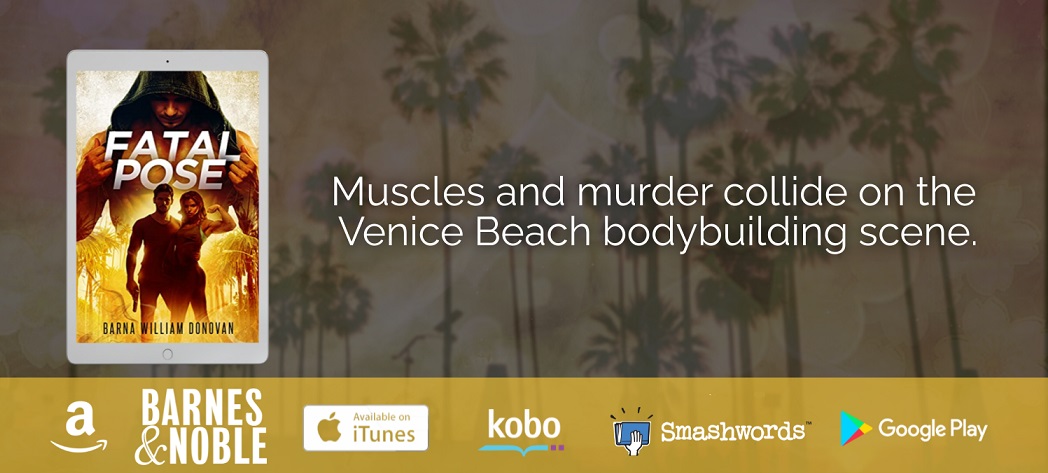 Read an Excerpt:
With a face like a homecoming queen, she had a body that must have been some one hundred and seventy pounds of lean-muscle. At about five feet and six inches tall, her physique was flawlessly proportioned. She had a disarming smile, wore her hair in a well-styled pageboy, and sported a low-cut flowery summer dress. The wide neckline of her dress was snug atop the dense pectorals, and reaching toward a pair of wide, hulking deltoids. The tight fit at the top, though, allowed for the dress to slacken at the waistline. There, her torso tapered from her hard-pumped lat muscles, creating the precision V look of her upper body.
"Perfect," Laura Preston whispered as the flash bulbs strobed around their model.
They were snapping the final pictures for Muscle Quest magazine's "Bodybuilding R&R" segment for next month's issue. Laura was about to worry the shoot would run too late again. She had made a point of staying all the way until the end, but now she absolutely had to get going. Her mind was on the drive up to Big Bear Lake more than anything else. Well, the drive, the Smith and Wesson automatic handgun in her desk upstairs, and the meeting with Brad Holt.
"All right, and that's a wrap," Dave Sachs, the photographer, called, and glanced at Laura.
She nodded her approval.
"We'll have the proofs for you by tomorrow," Dave told Laura. "My word on that."
"I know," Laura said.
"I'm sorry we had to reshoot."
"At least we'll make the deadline. That's what matters."
"Hey, Laura," called Christy Gilmore, the model with the spectacular physique. "I think it's a good thing we had to do a second shoot, you know."
"How's that?" Laura asked.
"I got a full circuit in since last time. Chest, legs, back, everything. This morning it was biceps and triceps."
She quickly raised her right arm and contracted her bicep. The fresh pump in the gym had the athlete's muscles gorged with blood, looking as if the hypertrophied hunks of muscle were straining to explode right through her skin.
Back when she used to compete, Laura was merely a shadow of the enormous musculature on Christy Gilmore.
Christy flashed one of the winning smiles that helped propel her to victory three times in a row over the past year and a half. Winning the Ms. California Invitational, the National Physique Association's All-National pro-qualifiers and the Muscle Extravaganza women's championship had earned her the photo spread in the next issue of Muscle Quest.
The "Bodybuilding R&R" column was the human-interest section of each issue. It profiled what normal lives the physique competitors really lived outside the gym. Fighting the ongoing battle to mainstream the sport, Laura had conceived of the column three years ago. The R&R feature alternated between male and female athletes from month to month, and Laura knew most of the attention had to go into the women's version. In the twenty-first century, she still had to fight wars to get the female athletes the respect they deserved. Someone like Christy Gilmore making it to the pro ranks was a godsend, Laura realized. Not only did Christy have an otherworldly physique, but her dimpled, girl next door smile might just generate a renewed interest in the floundering women's division of the World Body Building Federation. Or maybe one day Christy could start making movies and get herself elected governor of California.
That's when Laura felt something like a spear of pure, solid ice ramming into the middle of her chest again. The blast of adrenaline flooding her body felt as if someone was deliberately tearing into her soul.
Because they were, Laura knew, and fought to keep a convincing smile on her face as she said goodbye to Christy. Laura knew how precisely, how deliberately, her life and her career were targeted for complete destruction.
Brad Holt.
No, it was more than her career, Laura knew. Brad Holt would not be satisfied with that. He wanted to step on, to defile everything she believed in, everything she stood for in the WBBF organization, everything she wanted this sport to represent.
Except she would not give him that chance.
About the Author: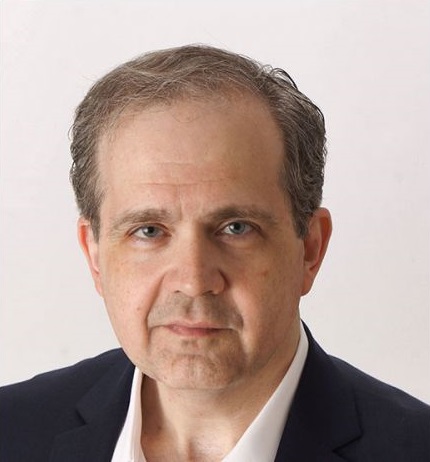 Barna William Donovan, a professor of communication and media studies, is a graduate of the film school of the University of Miami and he earned his Ph.D. from Rutgers University. His books on film and fandom include "The Asian Influence on Hollywood Action Films," "Blood, Guns and Testosterone: Action Films, Audiences, and a Thirst for Violence," and "Conspiracy Films: A Tour of Dark Places in the American Conscious." He is also the author of the novels "Confirmation: Investigations of the Unexplained," "The Cedar Valley Covenant," and "Fatal Pose." His commentaries on film, television, and popular culture have been quoted in media like the BBC, Variety, LiveScience, Forbes, Yahoo News, HLNTV, and various publications from Europe to Latin America.
Contact Links:
Purchase Links