Holiday Romance
Date Published: December 6, 2023
Bake your cookies, light some candles, trim your trees, and be enchanted with thirteen sweet-to-spicy Chanukah, Christmas, and New Year's novellas that will sweep you from colonial days to contemporary times—each bearing a gift of happily-ever-after grand finales. This joyous collection is...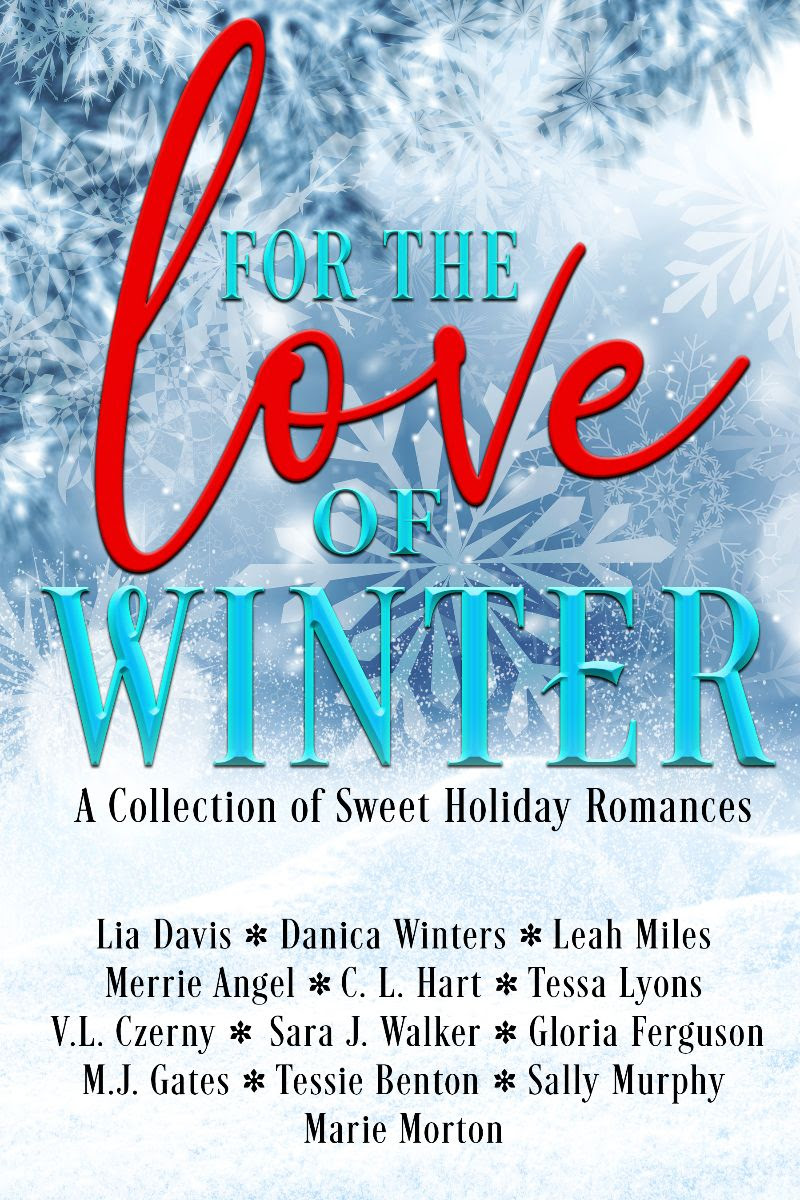 A Winter Mating by Lia Davis. He returns to Willow Glen with one goal, to claim his mate. Convincing her that she belongs to him will be his toughest challenge, but he's not above using seduction to get what he wants.
One Night at Christmas by Danica Winters. As the busy owner of a veterinary clinic, Emily Avery always has her hands full of puppies but empty of the one thing she really isn't sure she wants anyway—a man. When the kind-hearted Derek Night makes an emergency call to help his mom's naughty pup, they both must step outside of their shells and let the magic of Christmas and one mischievous pup bring them together.
The Christmas Crash by Tessa Lyons. Sparks fly when a relentless optimist and a grieving veterinarian are snowed in together at Christmas. Can they rediscover the magic of the season and find love in the most unexpected place?
His Christmas Date by Sara J. Walker. In this heartwarming story of seasoned romance, Dino Dudley and Hilde McQuire must navigate family drama and their own emotional baggage to find true love.
Jordyn's Christmas Gift by Marie Morton. Jordyn Billings, a busy marketing executive, is gifted a holiday getaway to Chateau D'Or by her family, where she discovers an unforgettable and life-changing Christmas gift.
Four Chanukahs and a Wedding by Merrie Angel. Widowed and alone in 1973, Millie explores a professional photographer's life, and stumbles upon Adam--an insatiable adventure seeker related to Jackie Kennedy. Will they find a way to ignite a flame that burns far beyond Millie's expectations and set ablaze their own festival of lights?
Recipe for Romance by Gloria Ferguson. Ashley McClain wants to win the Holiday Bake-Off with her late mom's cupcake recipe. Can she join forces with her friend and neighbor to claim the prize and a bit of romance just in time for Christmas?
Before the Rising Sun by V.L. Czerny. Their romance blighted at a colonial ball, Gertrude and Nicholas, forgetting their past acquaintance, are maneuvered by the Christmas spirit to set love loose and so refashion time's expected plans.
Unexpected Angels by C.L. Hart. Sometimes the best things come together when everything is falling apart.
Christmas Market Magic by Tessie Benton. Sydney Hawthorne hires an escort for a business date, but he's not what he appears to be, and their mutual deception sparks desire while careers hang in the balance.
A Merry White Christmas by Sally Murphy. Merry London, tasked with organizing an opulent Christmas ball for the McPhersons, faces an unexpected challenge in the form of Joel McPherson, whose fiery charm threatens to melt her icy exterior and unravel her meticulously laid plans.
Lavender and Love Restored by M.J. Gates. Chief architect Jess Carlson is restoring a haunted historic hotel and helping a friendly spirit while reclaiming her life and love before the hotel's grand reopening on New Year's Eve.
Marry Me by Midnight by Leah Miles. Navy SEAL Kendall Nelson can't manage a successful proposal, and single mom Luisa Sanchez has no time for romance.
Proceeds benefit the First Coast Romance Writers, an independent non-profit organization helping writers hone their craft and expand their knowledge of the publishing industry.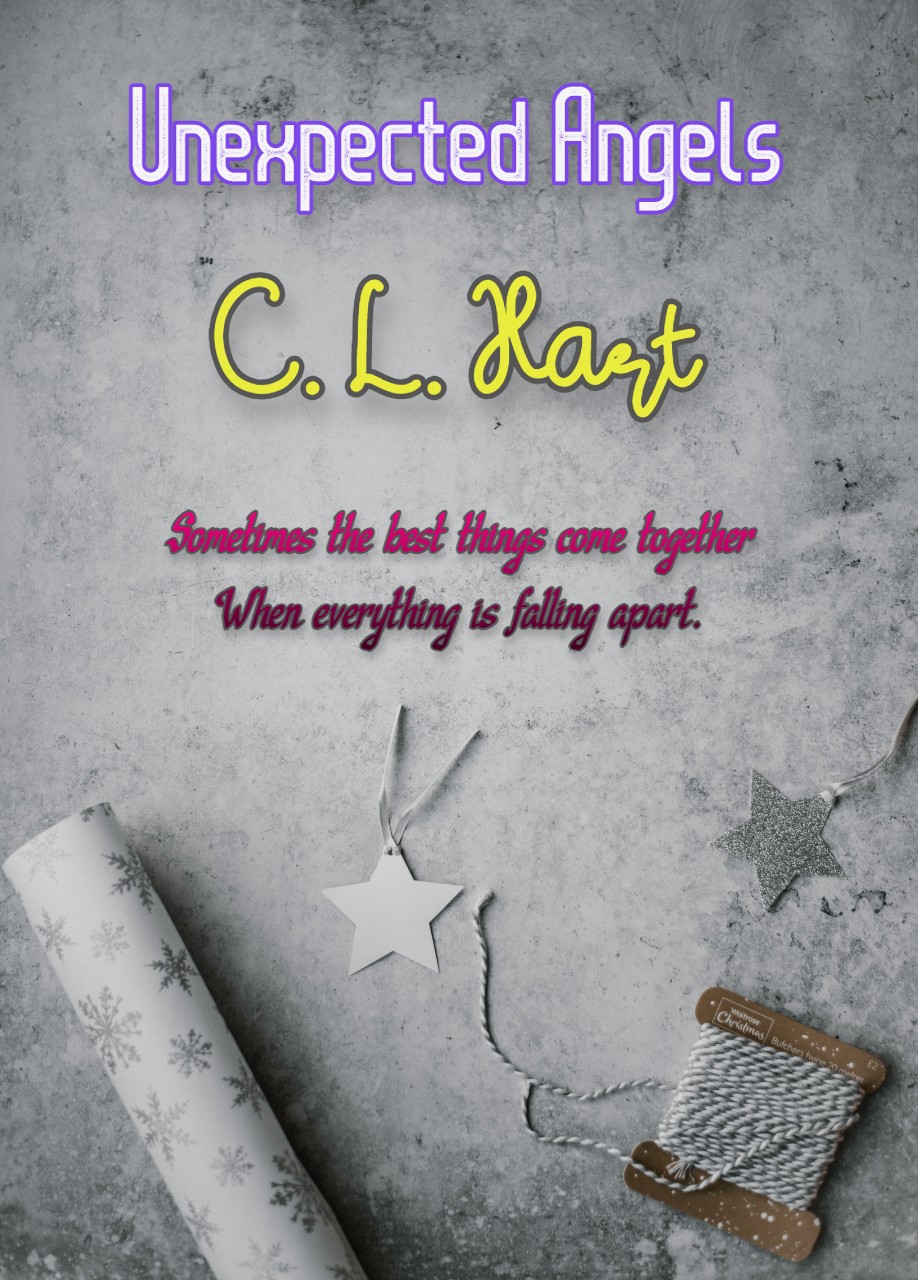 Excerpt from Unexpected Angels by C.L. Hart
"What sort of business do you have in Phoenix, if you don't mind saying?" Pika asked.
"I'm an FBI agent," Macario explained. "I've been pursuing a very clever con artist for many years. She disappeared off the radar for a while but several cases matching her M.O. have cropped up in Phoenix recently. I was on the way to their field office for a debriefing."
"I get the feeling this case is personal."
"It is," Macario admitted. "This woman destroyed my family. The worst part is, I reintroduced my dad to her because I didn't recognize her at first. She was posing as an organizer at the Salvation Mission. My relationship with my father was pretty fractured at that point, and I fell for her feigned friendliness, hook, line, and sinker. It wasn't long before I realized it was my dad, she was interested in. More specifically, she was interested in his money."
"I'm sensing that you're estranged from your father."
"Are you psychic or something?" Macario asked. There was a mixture of surprise and suspicion in his voice and expression.
"Like you, I'm good at reading people. I can see the hurt on your face and hear it in your voice."
"If you ever get tired of renting cars to harried passengers, you should consider joining the FBI," Macario said. "You're better at sussing people than half the agents I've worked with."
"I'd love to hear more of your story, but Dom's here," Pika said, gesturing towards a sprightly aqua-colored hybrid vehicle pulling up to the curb. A plump little silver-haired man got out of the vehicle, smiling and waving. Macario couldn't help but be charmed by his formal-looking chauffeur's uniform combined with a jolly Christmas cap.
About the Author
C. L. Hart, the owner and sole employee of Naughty Netherworld Press, is spoken of in hushed tones. She is described as The Mad Scribe of the Northeastern Colorado Plains, The Terrible Old Woman, and The Author That Should Not Be.
When not penning sanity-destroying works of dystopian fiction, Lovecraftian fantasy, or old-school horror with the occasional sweet romance thrown in to upset the cosmic apple cart, Ms. Hart enjoys creating baked goods she hopes will be considered palatable.
Ms. Hart shares a home in a remote rural town of 134 souls with her adult son and three cats. Her sense of fashion is best described as Early Twenty-First Century Unmade Bed. This disabled former nurse can usually be found arguing with herself about subplots or rehabilitating eldritch horrors.
Follow C. L. Hart
Naughty Netherworld Press Blog
Naughty Netherworld Press Books
Naughty Netherworld Press Start Page
Naughty Netherworld Press Substack
Purchase a Copy: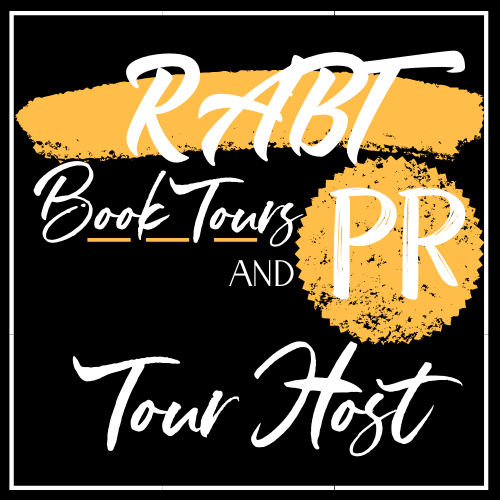 Amazon links are affiliate links.