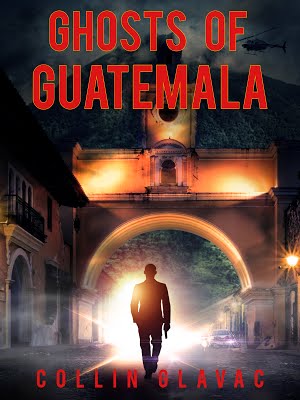 John Carpenter Trilogy Book 1

Spy Thriller

Date Published: 11-25-2019
About the Book:
Who can you trust when corruption and danger are a way of life?
The CIA never left Latin America, and is facing catastrophic blackmail at the hands of an erratic Guatemalan drug lord: the infamous patrón of Antigua – Pablo Puentes. Desperate for a swift solution, the agency calls in their black operative fixer: John Carpenter.
John is a cold-blooded professional ready for the job. But the mission doesn't have a simple fix. Pablo has a disastrous kill switch in place.
John is still haunted by the mysterious death of his best friend who died on a far too similar mission, and now is uncertain about how much he can trust his handler or his sensual partner.
Back at the agency, tensions are running hot as the stench of corruption is growing to a boiling point. If things aren't put to rights – and soon – the entire mission will go up in flames and take the CIA down with it.
Only John Carpenter can bring this drug lord to justice and get the answers he deserves.
Because this mission is personal…
If you like the relentless tension of Daniel Silva and the gritty reality of Lee Child then you'll love this first book in the John Carpenter Trilogy!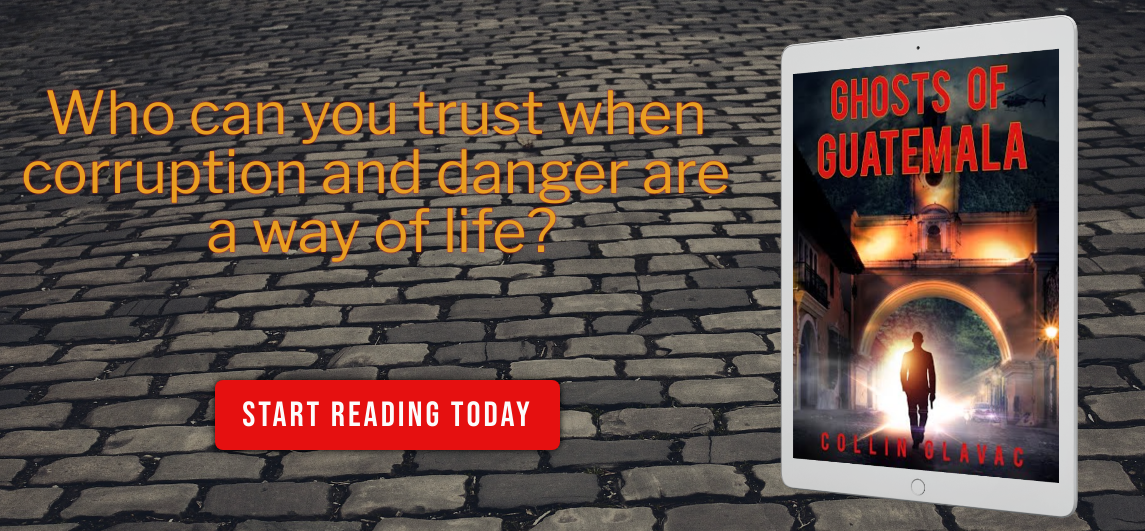 Read the Prologue:
Prologue
The gunshot slammed into Brian's chest with the force of a charging bull. It hadn't been the first time he'd been shot. But he'd also never taken a direct hit in the torso or lost any vitals before. The slug threw him against the veranda door he had just snuck through, smashing glass and raking his arms as he crumpled painfully onto his back.
He managed not to moan – he was a professional even in the worst situations – but he couldn't stop himself from hyperventilating. He was in shock. He knew he was in shock. He tried to kick it. Clear his mind, focus on the task at hand. He'd been shot. He needed to eliminate the threat. He had to finish the mission.
The searing pain was beginning to drip into his system now, a slow whine that overtook his adrenaline and as his pain tolerance started to be overwhelmed, he wanted to cry out, desperate for reprieve.
There was no one here to help him. If a mission went wrong, if someone was captured or killed, there would be no rescue. That's how The Firm's agent's operated. That was how they kept the United States government far away from any political fallout. And besides, they never made mistakes.
Brian crawled painfully to cover, feeling blood smear against shards of glass against the floor. He pressed a hand to his chest, not bothering to look at how bad the wound was. He didn't need to look at it. He knew what that kind of bloodflow through his gloves meant. He managed to pull himself next to a cabinet, leaning his back against the wood and tried to calm his breath. His sigh turned into a cough. He raised his other hand instinctively to cover his mouth and he found he hadn't dropped his gun when he'd fallen. He held the reliable Beretta in white knuckled fingers that refused to let go, shaking from the effort of his training that refused to abandon him against all odds.
He looked down at the glass. Some of it had been decorated with a metal coating. He placed his gun in his lap and retrieved a large piece, angling it to see where his attacker was hiding. It was dark and his vision was beginning to blur. His thoughts began to wander.
It wasn't supposed to be like this. It was supposed to be a simple hit. Kill the head of an Antiguan drug cartel. Snatch some information off a computer while he was at it. An upper level operative had confided in him that something was wrong with this cartel. Something about corruption. Something way above petty drug wars and trafficking operations.
He had slipped past security. Gotten into the estate. His target should have been here, caught unawares. A silent chuckle escaped him. Had he gotten that rusty? He coughed up blood.
As if to answer his unspoken questions, a figure emerged from the darkness. Brian watched it through the mirrored glass, but it was getting increasingly difficult to concentrate. The man was a large figure; imposing, he held a handgun and even as his consciousness ebbed and flowed, Brian couldn't help but admire what a well-tailored suit he was wearing. He always tried to be an optimist. The man continued to walk toward Brian's hiding place, waving the handgun as he spoke. His low voice pierced the darkness.
"Looks like my deal is better than your deal, mamón. I almost feel bad. But business is business."
That was his target, no doubt about it. Sandor Puentes. But Brian didn't understand what the man was saying. He couldn't piece anything together. His mind was a fog. In his final moments, bleeding out, desperately attempting to complete at least part of his mission, Brian thought of his best friend John Carpenter, and the painstaking Spanish lesson he'd received. He'd wanted to master at least one good swear word.
"Que te folle un pez!" Brian cried, bursting from behind the cabinet and preparing to unload his magazine into Sandor Puentes, brutal cartel boss of Antigua, probably one of the largest sex traffickers in all of Latin America. I hope you get fucked by a fish!
All people deserved justice. Some people's justice was death.
Gunshots tore through the air like vengeance.
***
"In here!" Juan Puentes yelled to the guards. Where were the guards?
He had heard his mother and father yelling, and gunshots. The deals they had made with the other cartels were holding strong. Who could be attacking them? His heart pounded in his chest, his soul itched for battle. If there was trouble, he would protect his family. He clutched his shotgun and bounded into the foyer where he was sure the commotion was. Guards flooded the room alongside him, some shining flashlights. Idiotas, Juan thought, pushing a guard out of the way. He flicked on the light switch, turning on the lavish electric chandelier.
Pablo and Isabella, his uncle and mother were in the room, holding each other, shaking and weeping. Juan stared at them in shock. His eyes drifted over to his father's desk, and he saw a handgun resting idly there. He was hardly aware of anything else until his uncle spoke and pointed near the door.
"I'm sorry, sobrino. Nephew. Truly, I am."
A man dressed all in black laid in a bloody heap on the floor. Blood and broken glass were everywhere. Juan didn't understand.
"I suppose it is not sobrino, anymore, mi hijo," Pablo's words hung, foreign in Juan's ears. My son.
It was then that Juan saw.
Sandor Puentes, his strong and determined father - his loving father – lay beside the other man, his forehead blown apart, mouth twisted in a sneer.
Juan let out a wail, overwhelmed by the sight of his father, firing his shotgun into the air. The ornate chandelier exploded in a shower of glass and crystal. Its shattered remains fell all around him as darkness covered the room once more.
About the Author: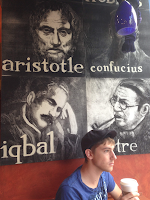 Collin Glavac is a Canadian born actor and writer who lives in the province of Ontario Canada. He has written, directed and acted in two original stage plays, In Real Life, and LoveSpell. He completed his Dramatic and Liberal Arts B.A. and M.A at Brock University.
Ghosts of Guatemala is his first novel.
Collin loves hearing from readers, so please don't hesitate to contact him by email at: collinglavac@gmail.com
Contact Links:
Purchase Links: