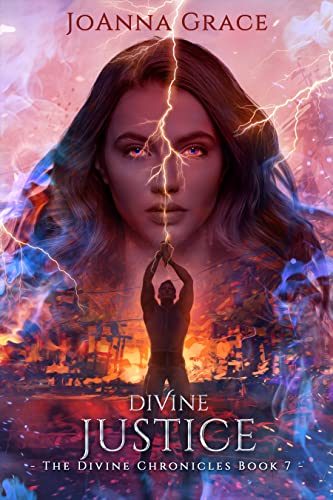 Divine Justice by JoAnna Grace
The Divine Chronicles, Book 7
Paranormal Romance, Urban Fantasy
Date Published: July 18, 2022
Publisher: Winged J Press
About the Book:
A Prince must die.
Ryse and Avery Castille have no choice but to deliver the gods' justice to Ashton Avondale. His list of treacheries grows daily. First, they must find him. Their search for Ashton and his warehouses of demon-Olympian hybrids takes them all over the globe. Thank the gods for a talented teleporter, their key in winning the battle. They will face new foes, old friends, and a world of chaos.
Hades has spoken. The god of the underworld wants what is his and he will show no mercy if he does not get it.
Avery's ability to absorb Olympian gifts is both her greatest weapon and the biggest risk to their people. Her tendency to find trouble guarantees that Ryse will have his hands full, not only with the enemy—but with his wife. It's up to Ryse, Avery, and their ever-growing team of Elite warriors to track a traitor, save those who have been taken, and prevent the rise of a demon army before Hades steps in. But this is war, and no one will walk away unscathed.
Avery is the spark that started the fire.
When the final battle is fought, will her flames be their salvation or their damnation?
Other Books in the The Divine Chronicles: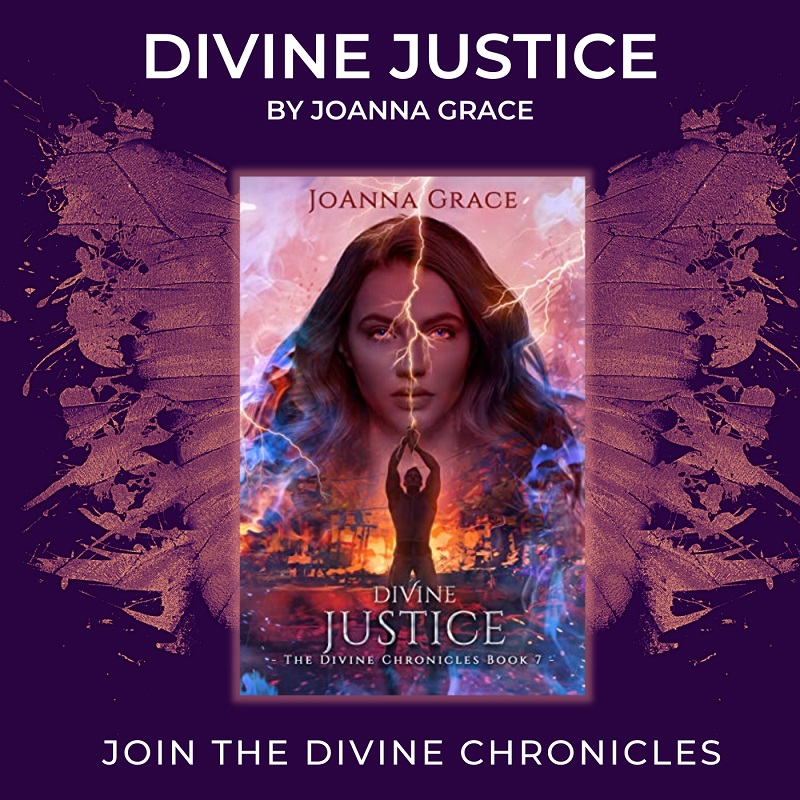 Divine Awakening
The Divine Chronicles, Book One
Divine Destiny
The Divine Chronicles, Book Two
Divine Judgment
The Divine Chronicles, Book Three
Divine Encounter
The Divine Chronicles, Book Four
Divine Pursuit
The Divine Chronicles, Book Five
Divine Deception
The Divine Chronicles, Book Six
AMAZON https://amzn.to/3AY8AII
About the Author: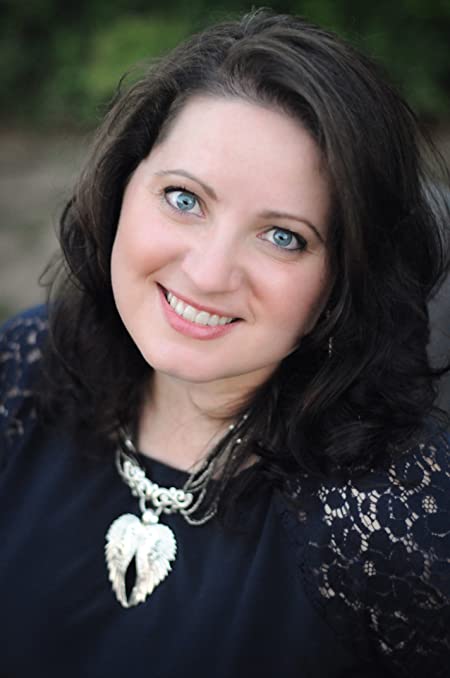 JoAnna Grace lives in a world of alpha males and strong females where true love conquers all—at least in her books! From the time she started holding a crayon she began to create magical worlds. Living in the real world was never an option. A proud indie, she has published over a dozen novels including The Divine Chronicles series, The Blake Pride series, Riverview Romances, and more. This writer loves to read contemporary, paranormal, and urban fantasy romance novels.
JoAnna's tales are spun at her home in East Texas where she lives with her Prince Charming, three kids, and a few dogs and cats. When not hiding behind the computer screen chugging coffee, you can find her having fun with family and friends, singing, camping, or managing multiple businesses.
Contact Links:
Purchase Links: