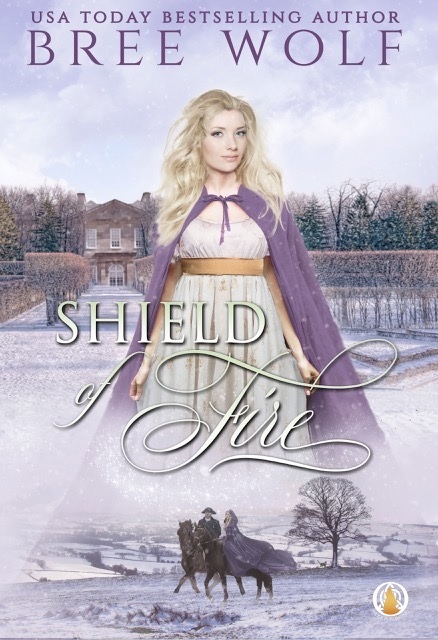 Shield of Fire by Bree Wolf
(Flames of Winter Book 2)
Historical Romance, Regency Romance
Date Published: March 2, 2023
From USA Today bestselling and HOLT Medallion winning author BREE WOLF comes an epic love story that spans across an entire series. Ensure that you have a steaming cup of cocoa, perhaps some complementary mint ice-cream and a box of tissues at hand before you dive into the second installment of this slow-burn Regency romance full of enchanting moments between Sarah and Keir, the little wisp and her highlander.
A sister's desperate call.
A new adventure.
And a love just beginning to bloom.
England 1804: Generally fearful of her own shadow, SARAH MORTENSEN, youngest daughter to BARON HARTMORE, did the unthinkable. After all, running off the night before her wedding, allowing herself to be kidnapped by a dashing Highlander or even spending a fortnight alone with said Highlander hiding out in the woods is considered unthinkable, at least by the ton.
Yet, Sarah did all of the above!
Along the way, though, the innocent, wide-eyed English miss, who never dared put a toe out of line, lost her heart the very moment society proclaimed her ruined beyond repair. Now, Sarah is free of her vile fiancé but also considered…
…unmarriageable!
KEIR MACKINNEAR, second son to the LAIRD OF CLAN MACKINNEAR in the Scottish Highlands, is called back home…to Scotland. After all, he only came to England as a favor to the Dowager Countess of Whickerton, and now that Sarah is safely settled with the Whickerton clan, there is no reason for him to linger, is there?
Yet reason or not, Keir cannot bring himself to bid Sarah farewell just yet, for he feels irresistibly drawn to the shy, wide-eyed lass who blushes every time their eyes meet. And so, when Sarah rides to her sister's aid, he cannot abandon her. Still, eventually, Keir will have to return home.
Only if he does, he will be leaving his heart behind in England.
This book is part of a series. For your full enjoyment we recommend to start with book one, FLAMES OF WINTER.
The Flames of Winter Series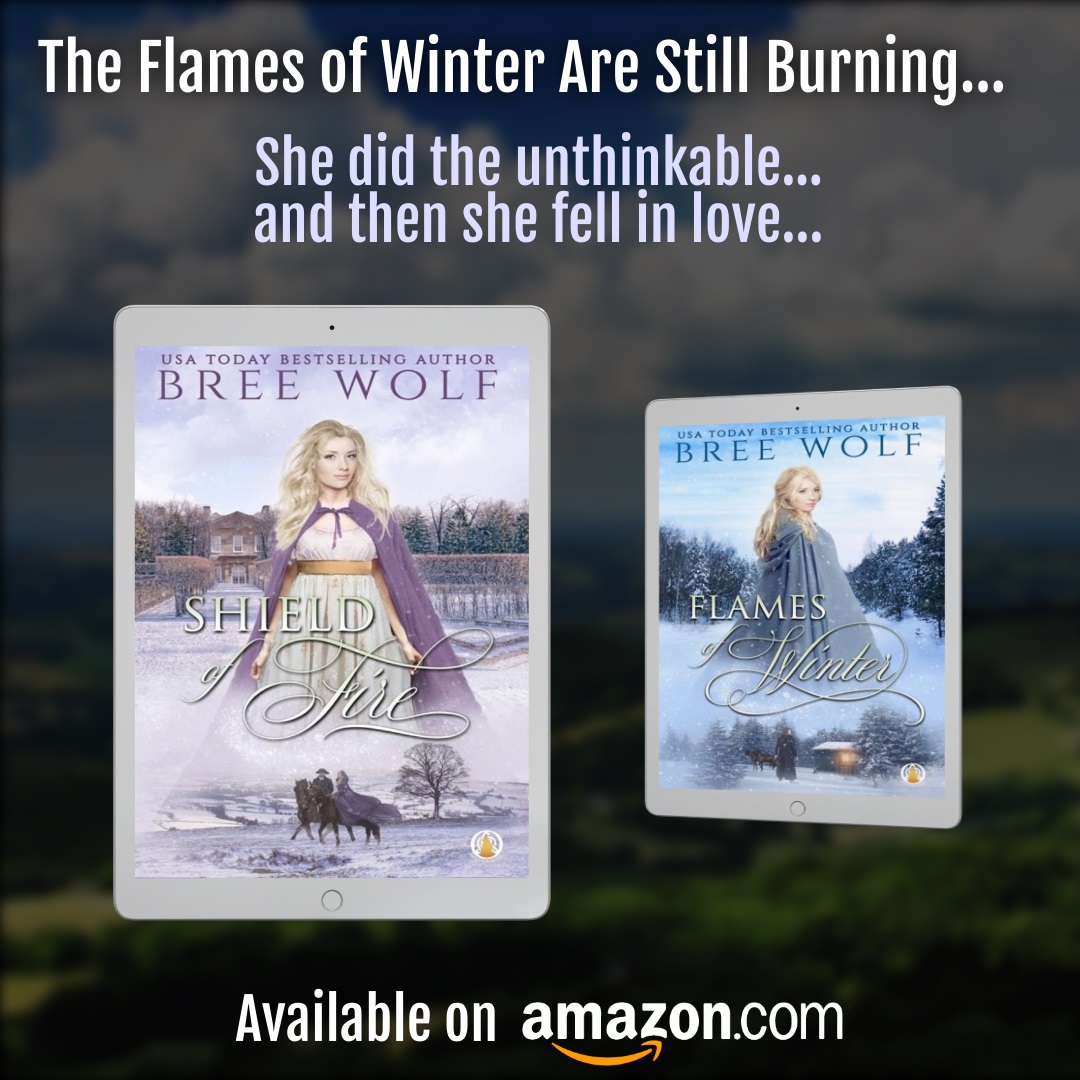 Flames of Winter
#1 Flames of Winter Series
Shield of Fire
#2 Flames of Winter Series
Series Link:
About the Author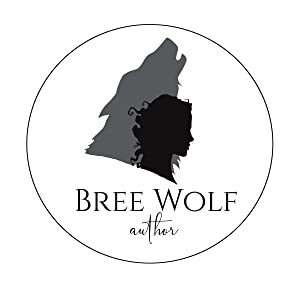 USA Today bestselling and award-winning author of the LOVE'S SECOND CHANCE SERIES. Bree Wolf has always been a language enthusiast (though not a grammarian!) and is rarely found without a book in her hand or her fingers glued to a keyboard. Trying to find her way, she has taught English as a second language, traveled abroad and worked at a translation agency as well as a law firm in Ireland. She also spent loooong years obtaining a BA in English and Education and a MA in Specialized Translation while wishing she could simply be a writer. Although there is nothing simple about being a writer, her dreams have finally come true.
"A big thanks to my fairy godmother!"
Currently, Bree has found her new home in the historical romance genre, writing Regency novels and novellas. Enjoying the mix of fact and fiction, she occasionally feels like a puppet master, forcing her characters into ever-new situations that will put their strength, their beliefs, their love to the test, hoping that in the end they will triumph and get the happily-ever-after we are all looking for.
If you're an avid reader, sign up for Bree's newsletter at www.breewolf.com as she has the tendency to simply give books away. As a welcome gift, you also receive the prequel to the bestselling 'Love's Second Chance Series: Tales of Lords & Ladies' for FREE. Find out about freebies, giveaways as well as occasional advance reader copies and read before the book is even on the shelves!
Author Contact Links:
Publishers Contact Links:
Purchase Link
Amazon https://amzn.to/3Ypy7T8