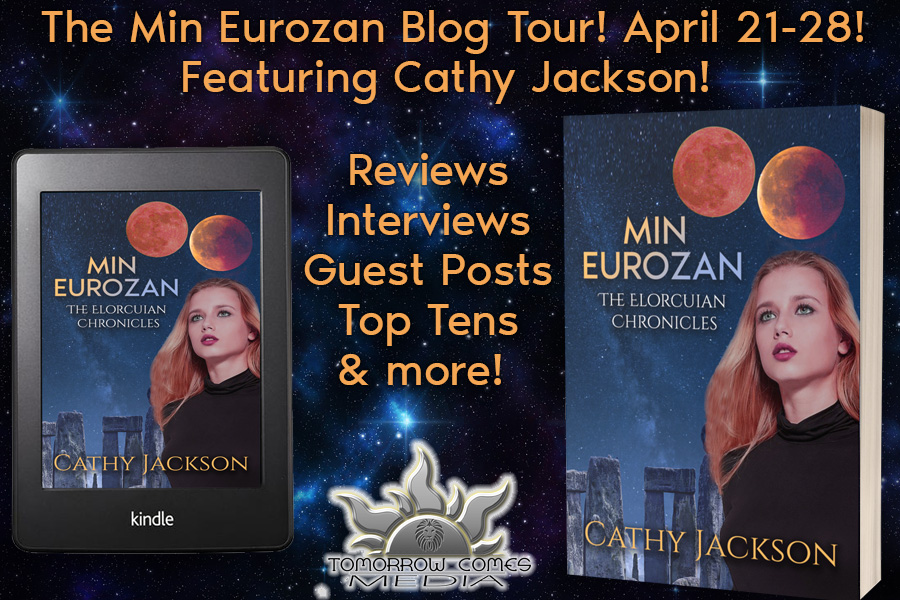 Please welcome Cathy Jackson to the blog today:
Behind the Story: The Inspiration for Min Eurozan and Main Characters
Min Eurozan began as a short story for an anthology, and the manuscript should have been only nineteen thousand words. In the beginning, I had a rough idea of the female lead, Judin, who then did not have a name, and the fact she had five mates. I was really into reverse harem novels. One woman with over two mates/boyfriends/partners, and the love they exchange with her and she with them. I was intrigued with the theory one of my female characters could have more than one "soulmate" and how they would, pardon the pun, play out in hers and their lives. What adventures would they have? How would they get together? What dangers would befall them? How would they overcome them? These questions and more would have to be answered before the story was complete.
With all of this in mind, I started the then untitled manuscript. My intention was to make the story only the required number of words. I wanted to challenge myself to write a complete short story. I wanted to see if I could actually write something that wasn't a novel or novella, but shorter and "packed a punch" to the reader.
The female lead came alive from the first word. She was lost, alone, vibrant, scared, brave, and excited. From the first page, her adrenaline was spiking, with many unanswered questions and very little in the way of knowing what exactly was happening. Despite the unfamiliarity of her surroundings, she felt like she was home and safe, but unsure why. She knew she would be fine, but didn't know how she knew. An "inner voice" guides her throughout most of the book series until she grows into her own.
When we first meet Judin, a name I mashed together from two other names, she is told what to do and how to do it. She trusts the "voice" implicitly, not sure why, other than "it feels right" and she knows "it would never ask her to do something wrong." Judin grows much as the manuscript takes on life, and we meet one of her mates, Jaad. Jaad is older, wiser, and patient with her. She's attracted to his intelligence and knowledge of the unknown world around her, falling in love with him, despite the difference in their ages. His revelation of who he is to her, surprises her, coming at the wrong time, and he leaves.
So, love story, but with a sad ending? Yeah, this is not what I write. Luckily for me, another three mates appear on-scene in time to assist her in a life-changing situation.
Another three mates? Wait. I know what you are thinking. Three mates and one other mate? Isn't that four and isn't the story over? Yeah… no. No, it's not.
At that point, the word count for the manuscript had almost been exhausted and I shouldn't write any more. The story would be too long and I couldn't submit it for the short story anthology. Should I stop writing and have this weird ending?
After a brief consultation with my husband, urging me to continue the story, I continued writing. Just as well, Judin, Thomael, Kinim, and Jerren weren't done speaking with me. They still had more story for me to tell and wanted me to write it for them.
I reluctantly, and with much blind faith, as I am a "pantser," meaning I don't plot out every story I write, I continued writing and recounting what they were all doing, where they were going, and what was happening in their lives. They weren't through with me, and I surrendered myself to what they wanted.
The manuscript once again came to life and progressed, eventually, with an introduction of one other mate for Judin. This one from an alternate timeline and completely devoted to her. She was sure of her love for her other mates, but this new mate completely surprised her. If he was hers, why did she not feel like she was his? Why did he treat her with the same love and care as her other mates already did? All the men were so different in almost every way, except for the love they felt for her.
This revelation came twenty thousand words AFTER my nineteen thousand were completed. I couldn't stop writing Judin and her mates life stories. With great reluctance, I bowed out of the short story anthology, apologizing profusely for not being able to write what was required. But with the acceptance of succumbing to the continuation of Judin and her mates lives, they gave me access to every part of who they were. I loved writing Min Eurozan and am grateful they entrusted me to tell their story. It's filled with so much adventure, hope, despair, excitement, and beauty. I've read the unedited manuscript many times since the completion in 2018 and still look forward to reading it again. I know everyone who reads Min Eurozan and the subsequent books will be amazed, enraptured, and entranced.
---
Welcome to a blog tour celebrating Min Eurozan, the new novel from Cathy Jackson that begins The Elorcuian Chronicles, an enthralling new romance series with science fiction elements! The blog tour runs from April 21-28 and includes a number of activities, ranging from guest posts to reviews, interviews, and top tens lists!
Discover a great new series by a fantastic author, and explore Min Eurozan, the first book of the Elorcuian Chronicles!
---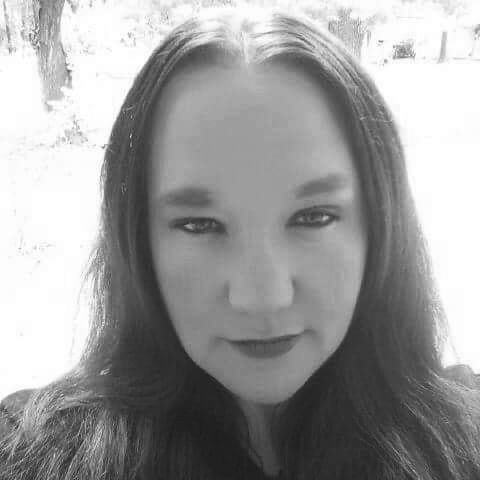 About the Author: Cathy Jackson is a Midwestern Christian mother of two twenty-somethings and two teenagers. Reading is a passion of hers, but she adores writing. Some of the best people have been placed in her life to help her publish her books. They are a blessing and mean more to her than they will ever know. She loves writing scenes that uplift and encourage along with making one feel the experience. She wants readers to finish the books feeling hope, love, and happiness. To date, the books she has published are Inspirational (Christian) Romances but they have a Contemporary Romance feel.
---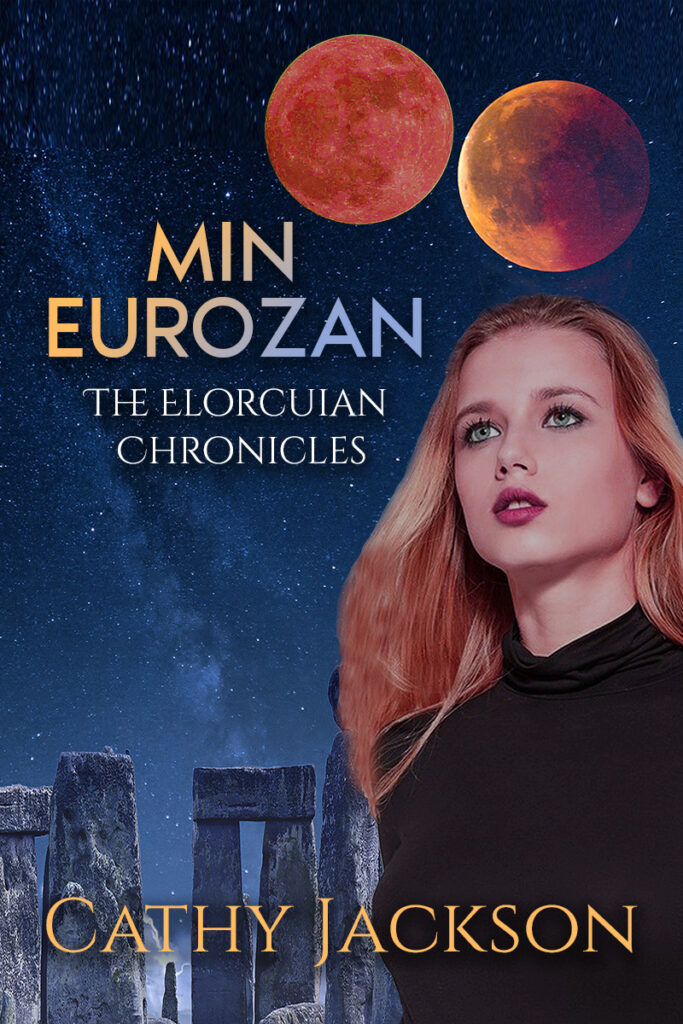 About Min Eurozan:
I am no longer on Earth, nor any other place I know.
I have scant memory of how or why I came to be here.
Time continues to ebb and flow with my memories and the strange, seductive men who inhabit them.
The only constant is Love.
One owns my Body, he equally possesses and protects me.
One holds my Heart, wanting me as his friend and lover.
One challenges my Mind, he's captured me with his patient intellect.
One completes my Soul, our love is the deepest and most pure.
One heats my Blood, bringing with him fire and need.
I love them all, and I love them as One.
---
Author Links:
Twitter: @AuthorCJackson
Facebook: @AuthorCJackson
Instagram: @AuthorCJackson
---
Tour Schedule and Activities
4/21 Writer Groupie www.writergroupie.net Top Ten List
4/21 The Book Junkie Reads https://thebookjunkiereadspromos.blogspot.com Top Ten List
4/22 Sapphyria's Books https://saphsbooks.blogspot.com/ Guest Post
4/23 Elizabeth Delana Rosa http://elizabethdrosa.wordpress.com Author Interview
4/24 Horror Tree https://www.horrortree.com Guest Post
4/25 The Seventh Star Blog www.theseventhstarblog.com Interview
4/26 Literary Underworld http://www.literaryunderworld.com Guest Post
4/27 Jazzy Book Reviews https://www.jazzybookreviews.com/ Guest Post
4/28 Books to Curl Up With https://bookstocurlupwiith.blogspot.com/ Review
---
Links for Min Eurozan:
eBook Links
Kindle Version: https://www.amazon.com/Min-Eurozan-Elorcuian-Chronicles-Book-ebook/dp/B08VWPKNYX/
Nook Link: https://www.barnesandnoble.com/w/min-eurozan-cathy-jackson/1138802489?ean=2940162218807
Print Links for Min Eurozan :
Amazon: https://www.amazon.com/Min-Eurozan-Cathy-Jackson/dp/1736278193/
Barnes and Noble Link: https://www.barnesandnoble.com/w/min-eurozan-cathy-jackson/1138802489?ean=9781736278192