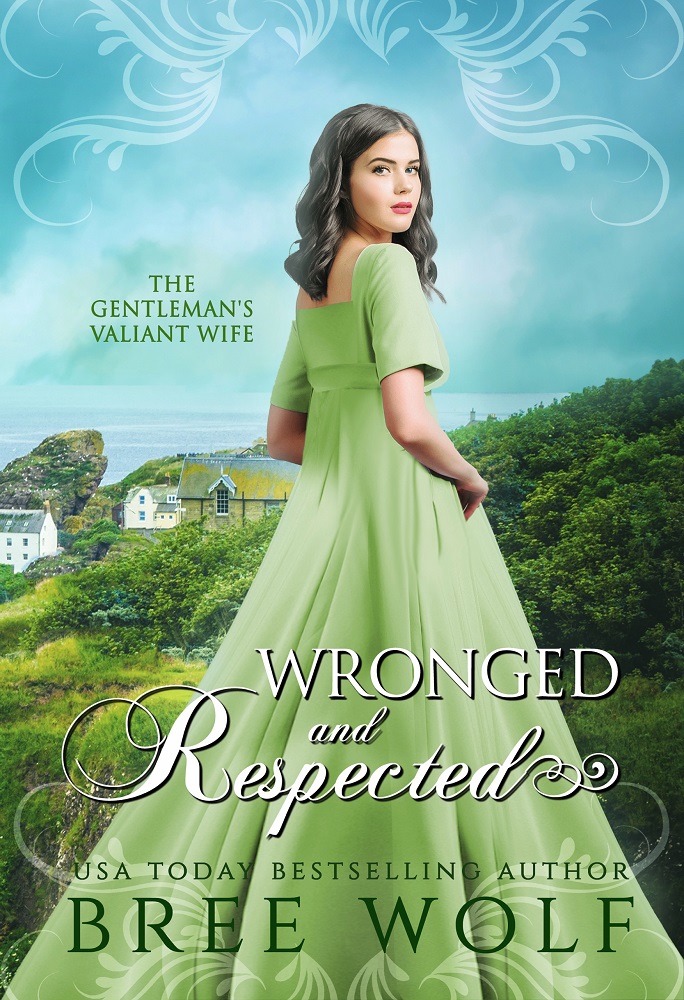 Wronged and Respected
by Bree Wolf
#6 Love's Second Chance Series: Highland Tales
Historical Romance, Regency Romance, Highland Romance, Scottish Romance
Date Published: September 8, 2022
In this Regency romance by USA Today bestselling and HOLT Medallion winning author BREE WOLF, a bitter Scotsman and a French lass find themselves running from a painful past and toward a shared future…if only they knew.
About the Book:
Ian MacDrummond is no more. He died three years ago off the Scottish Coast. In his stead, IAN STEWART now stands upon the deck of the Chevalier Noire, a French privateer. Tasked with a most urgent mission, Ian comes to realize that his past may not be as dead as he had thought—or hoped!—when his path crosses that of a young woman.
NOELLE CLEMENT had been happy once. Happy and in love. Now, all is lost—even her precious child. Unwilling to give up, Noelle accepts aid from the Duret family, who place a rather taciturn Scotsman at her side. Still, before long, Noelle comes to see that they have more in common than she thought.
As they rush to unearth the whereabouts of Noelle's daughter, an old enemy closes in on them, threatening not only their tentative bond but also those they hold dear. In the end, it all comes down to one question: how far are we willing to go for those we love?

About the Author: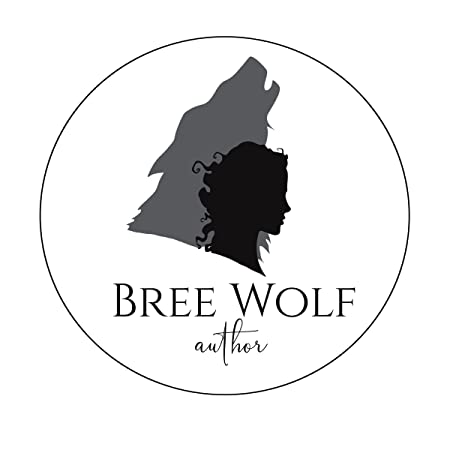 USA Today bestselling and award-winning author of the LOVE'S SECOND CHANCE SERIES. Bree Wolf has always been a language enthusiast (though not a grammarian!) and is rarely found without a book in her hand or her fingers glued to a keyboard. Trying to find her way, she has taught English as a second language, traveled abroad and worked at a translation agency as well as a law firm in Ireland. She also spent loooong years obtaining a BA in English and Education and a MA in Specialized Translation while wishing she could simply be a writer. Although there is nothing simple about being a writer, her dreams have finally come true.
"A big thanks to my fairy godmother!"
Currently, Bree has found her new home in the historical romance genre, writing Regency novels and novellas. Enjoying the mix of fact and fiction, she occasionally feels like a puppet master, forcing her characters into ever-new situations that will put their strength, their beliefs, their love to the test, hoping that in the end they will triumph and get the happily-ever-after we are all looking for.
If you're an avid reader, sign up for Bree's newsletter at www.breewolf.com as she has the tendency to simply give books away. As a welcome gift, you also receive a book for FREE. Find out about freebies, giveaways as well as occasional advance reader copies and read before the book is even on the shelves!
Contact Links:
Purchase Links: