Author: Riley Archer
Narrator: Stephanie Nemeth-Parker
Length: 5 hours and 33 minutes
Series: Reaper Collective, Book 1
Released: Apr. 23, 2020
Publisher: M. R. Pilot
Genre: Urban Fantasy

I, Ellis Rosabell Kennicot, was murdered. I've been tortured ever since, and not just by the frustratingly beautiful Grim that recruited me into Reaper Collective. A little drool and pining won't stop my supernaturally beating heart. It's been three years and my persistent death nightmares have become a total snooze-fest, but the who and why gnaws on my nerves at night. If I can keep kicking soul-collecting ass and keep my mouth on a tight leash, I just might get the answers I'm dying to know. The problem? Souls have been extra ornery lately, morphing into Glitches (picture truck-sized black holes) that make my job a lot harder. While on a routine assignment, I hear an otherworldly siren cry that transforms my tamed objective into a carnivorous Glitch. Turns out I'm the only one who can hear the devil's sound. So, I'm handed everything I've been wanting on a silver platter: A sweet undercover gig with free reign in the physical world, and an even sweeter apartment in the big city. But no sweet thing comes without its cost. I've already lost my life. The price this time might be my soul.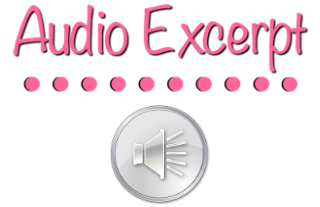 Riley Archer is a paranormal and urban fantasy-loving writer who firmly believes snark, scheming, magical beings, and disaster is a recipe for delicious adventure. Everything she writes is sure to dabble with this formula, and it may or may not get explosive. When she's not buried in bookish things, she's probably lost outside somewhere or being smothered by her two furry beasts.

Stephanie is a SAG-AFTRA/Equity UK audiobook narrator, voiceover artist and actress with 30+ years acting experience. With a voice that has been described as Smart, Soothing and Luxurious, her versatility and adeptness with accents has enabled her to work in many different areas of the voiceover community – from commercials to corporate narration, animation to audiobooks. She was the voice of Omega Watches for over 5 years and has done over a hundred voiceovers with clients including IKEA, Audi, Novartis, Roche, and Swiss Airlines to name a few.

with Author Riley Archer
Waffle fries or curly fries? Curly

GIF with a hard g or soft g? I'm not going to lie. I don't know what this means. Don't judge me!

Fantasy or science-fiction? I lean toward fantasy but I can dive into some SFF from time to time

Superman or Batman? I have to go with Batman. If you dive into Rogue Reaper, you'll know why

Text message or call? If there's bluetooth, call. If not, text. So, mostly text

Pancakes or waffles? Pancakes

Doctor Who or the Walking Dead? … please don't make me admit I watch neither

TV Shows or movies? Love both, but I've gotta go with TV Shows

Facebook or Twitter? Facebook

Alice in Wonderland or Robinson Crusoe? Alice

Being too warm or too cold? Too warm. Do I like super soft blankets and puppy cuddles? Yes. But … cold feet are the worst

Netflix or Hulu? Hulu gives me anime, but Netflix gives me anime with no commercials

Work Hard or Play Hard? Working hard makes the playing hard even better

Passenger or Driver? Ooh, driver.

Amusement Park or Day at the Beach? I like rollercoasters and playing in the water. Hmm … I'll go with a day at the beach because that's rarer for me.

Honesty or Other's Feelings? I truly believe honesty is best, but I think there's a way to be honest without all the sharp edges. But that's me, not necessarily some of the characters I tend to write. They can be a tad … pointy

Movie at Home or Movie at the Theater? Home. But if there's a theater that allows dogs, someone please send me the deets.


Plugging you into the audio community since 2016.
Sign up as a tour host here.