Helen Wininger Livnat
Historical Novel
Date Published: January 9, 2019
About the Book:
It actually happened.
Hard to believe that two teenagers and a special child, torn from their comfortable and insulated Jewish community in wartime Romania, were taken in by Gypsies camped in the forest. How could they find their places among the flamboyant people, whose lifestyle and ways of confronting the hostile surrounding society were so different from that of the Jews?
This heart stirring story fleshes out this occurrence, presenting the dilemmas, enlightenments, emotional attachments, and mutual understandings experienced by the child protagonists.
The news about the wedding had spread its wings and flown through the Gypsy tribes. Colorfully decorated wagons loaded with families started flowing into the camp, unloading women, men, and hordes of small children. They all hugged and kissed acquaintances, their vocal merriment filling the camp.
The event did not engage Anna. Her feeling of otherness kept her away from the crowds. Mikaleh, on the other hand, immediately made friends with the new children and disappeared from her sight for hours. She missed him, he did not need her as he had before. He agreed to every request and entertained with Gypsy tunes that he had picked up as well as with Chassidic melodies from his parents' home. She was surprised to hear the little Gypsies singing along. In the depths of her loneliness, she missed Mikaleh even though she knew that she should be happy that he got along so well with the swarthy children of the camp as if he were their brother. Anna believed that she was the only one who noticed his short outbursts, and she was surprised how quickly he regained control of himself and went back to playing with his friends as if nothing had happened. In his first days in the camp, Mikaleh had received a number of blows from the other children. In time, he had learned to fight back with his small fists.
About the Author: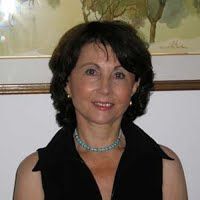 I was born into a bourgeois family in Bukovina, a region of Romania, in a town named Gura Humorului. The first daughter of a young couple, and the first grandchild in the family. Endless happiness!
The sounds of war were approaching our area, and happiness turned into panic and fear of the unknown.
In October 1941, when I was just sixteen months old, a proclamation ordered all the Jews of the town, healthy, sick, Young and old, to gather at the train station and bring with them everything their hands could carry.
We were exiled to an area called Transnistria, where death awaited about sixty percent of those arriving. A slow death from starvation, cold, hunger and diseases. The only goal we had there was to survive.
After three years of suffering and losing our beloved, we returned to Romania and all we wanted was to get out of the country that did not remember its Jews, and their contribution to the economy, growth, and culture.
One evening, ten years ago, I suddenly realized I had to write down all the tragic events that happened, and all the unbelievable miracles that took place and saved me and my family's life.
I had to write it down before our generation of survivors would disappear, and things would be forgotten.